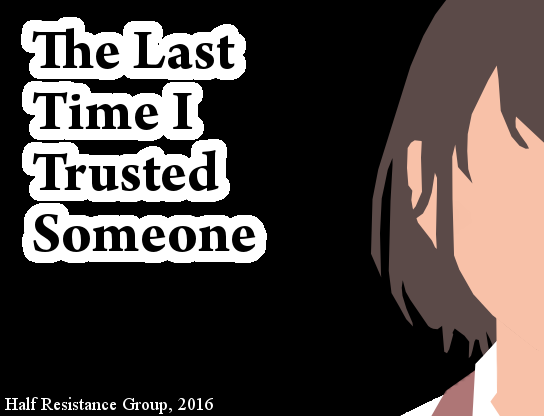 The Last Time I Trusted Someone
---
Story:
You are playing as Lenna, a new patient at Fairdock Asylum. After the traumatic incident that took away her parents, she agreed to stay in Fairdock Asylum to receive a proper medical attention from Dr. Vasila in order to forget her trauma.
At first, the asylum looks normal. But later, she realized that the asylum were haunted.
Her objective is to survive, find the doctor, and escape the asylum. Alive.
You can safely escape the asylum by killing the enemies, but that's not the only option. Sparing them can be a good idea to survive.
---
Quick note from developer:
Hey guys! I'm Rafid and I'm going to give you some quick note about this game.
So, this game got delayed (but it's still in development for sure), because in September, college has started, and all of HRG crew members are going to college, including me. I don't know when we are going to finish this game, but now I'm trying to working on it little by little.
Oh yeah, right now I'm working on the ending for this game. There's about 3 endings and 1 for alternate ending (4 endings in total, but I'm not sure about the alternate one). For making an ending, it is a little bit tricky I think, especially with 4 endings. But, I hope we can finish it as soon as possible.
So, that's it guys. I'm sorry for the delay and my bad English. Because English is not my first language :D
See you again when the game is finished! :D
---
WARNING: Profanity, blood, pixel nudity.